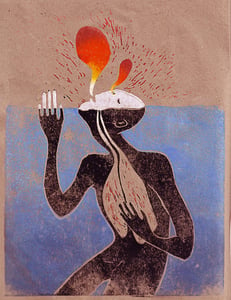 $

8.00
The lungs were thought to be responsible for respiring the pneuma (spirit) from the air and providing moist cool contrast to the heart's innate heat.
A digital print of my illustration "Lungs".
4x6 postcard that is a slightly cropped version of this image. You can see how it's cropped and the back of the postcard at my blog.
or
8.5"x11" fine art print on acid free matte paper.